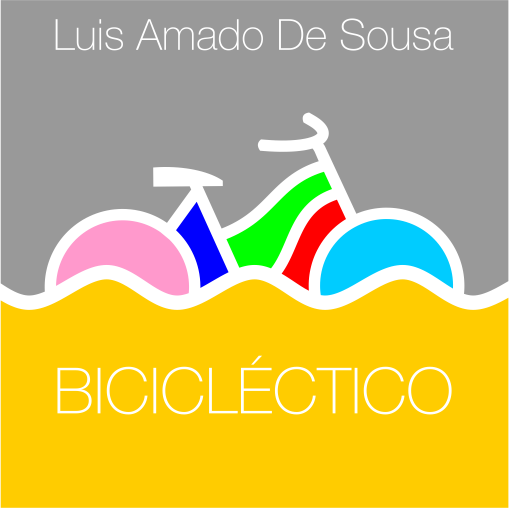 of an object that brings people together and that reminds us with joy of our inner child. It is about the search for the aesthetic in an apparently everyday object, which relates us to many experiences that range from sports, healthy living, functionality or recreational activities. This wonderful object also points us towards the search of the human being for a better environment in which to live.
Through different artistic expressions, the artwork seeks for the bicycle to become a cultural icon by positioning the cycling movement in all possible scenarios.
The aesthetic concept is based on the iconic and minimalist form of the bicycle itself, it does not pretend to be anything else. The intention is to find the pure essence of the object by dimensioning ideas that suggest the ups and downs of the person riding it with the presence of a playful chromatic purpose.